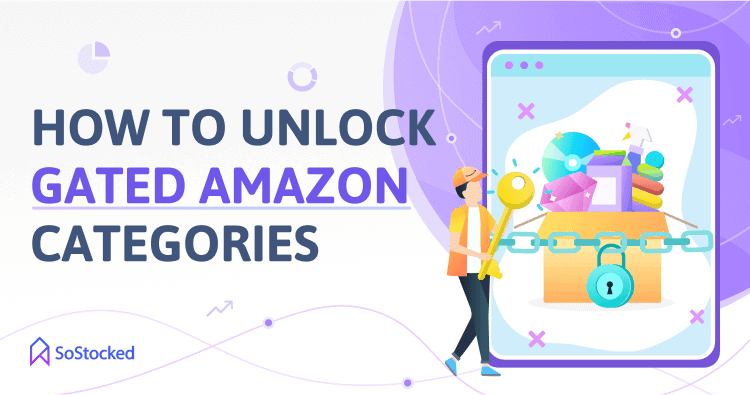 How to Unlock Gated Amazon Categories
Ungate Restricted Products to Expand Your Catalog
Got a killer product but can't sell it on FBA without Amazon's approval?
Certain brands, categories, sub-categories, and products cannot be sold by all seller accounts, hence the term "gated." The process for unlocking them may include document requests, additional fees, and performance checks, among other qualifications.
Amazon does this to prevent customers from buying counterfeit items, harmful products, or products sold by unauthorized distributors.
Sellers who try to break the rules may be penalized with hefty fines and account suspension. For that reason, you need to be aware of these gated Amazon categories and the paperwork involved to avoid any legal problem that can get you banned on Amazon.
In this post, you'll learn the different types of gating on Amazon and ways to unlock each so you can sell more products without getting into trouble.
What are Gated Amazon Categories?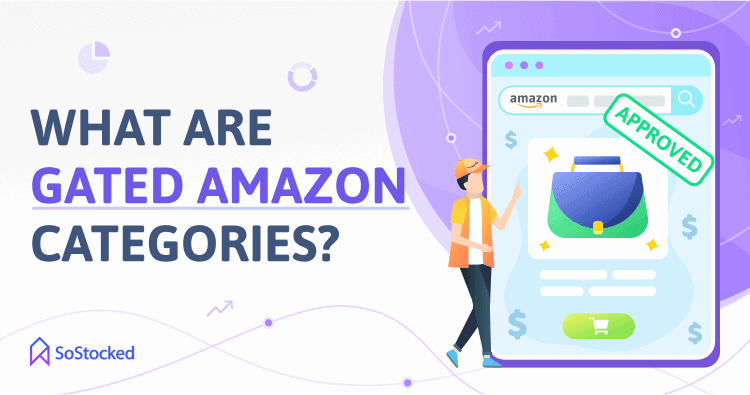 Gated Amazon categories are brands or products that require approval before you can sell them.
This additional approval process aims to help buyers shop with confidence on Amazon, as it weeds out dodgy sellers. For example, sellers who can't provide proof of product authenticity, documents, invoices, or pass performance checks are likely to get rejected.
There are different types of listing limitations on Amazon, namely:
Gated categories
Gated brands and restricted or high-risk products
Gated sub-categories
Some gated Amazon categories require more paperwork, while others are far less complicated and may even allow for auto-approval.
Undergoing this process may seem like a roadblock, but overcoming it can be beneficial to your business as it is a roadblock for all sellers. So, once you're in the category you want to unlock, you gain a competitive advantage over sellers who don't want to take the extra steps.
As we all know, markets can quickly become saturated. One day, you may find that your listings have more competition than you expected, leading to reduced revenue and profits.
So, you'll want to take every advantage you can get to stay ahead of the pack. And you can achieve that by ungating restricted categories that would allow you to gain access to other markets with less competition.
2 Main Types of Amazon Gated Categories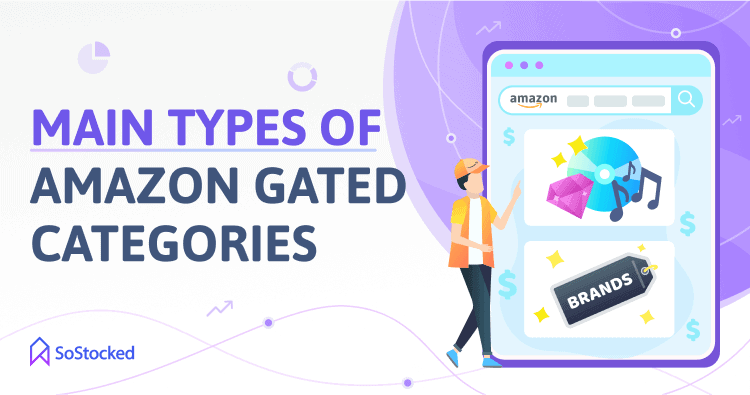 Gated Categories
Gated categories are typically products that require more than just meeting performance targets to get approved. Four of the most common gated categories on Amazon are:
Jewelry
Music
Video, DVDs, and Blu-ray
Watches
Amazon implements additional authentication requirements for these products to ensure buyers don't get scammed with counterfeit items.
For example, Amazon may ask you to submit proof of product authenticity (e.g., invoices, order ID, letter of authorization, or licensing agreement) to prove that your goods do not violate any intellectual property rights.
Aside from that, Amazon may also check your performance metrics to determine if you're a trustworthy seller. This is why new sellers applying to get into this type of gated category usually get rejected because they haven't established any history with Amazon yet. More on this later.
Pro tip: Many new sellers think that if a specific product is gated, the entire category in which that product is in is also restricted. But it may just be that particular brand. So, it's wise to double-check with Amazon to avoid this error.
Gated Brands
Household names usually get their products restricted to discourage or thwart fake sellers. That's why ungating more prominent brands is more challenging. The application process also includes providing proof of a direct relationship with the brand, which you can accomplish through the following:
Proof of purchase or invoices showing the minimum number of units you've bought from the brand.
Getting written permission from the owner of the brand.
You should also be aware that certain big brands on Amazon aren't restricted, but the owners themselves will ask Amazon to stop sellers from reselling their products.
Suppose you have listed a product on Amazon for a brand like this. In that case, you'll receive an email saying your account may get suspended for infringing upon the brand owner's intellectual property rights and that you must remove the product. You may also simply find that your inventory is removed from the listing and becomes stranded inventory that cannot be sold on Amazon and should be removed from their warehouses.
Some smaller private label sellers can also make things a bit complicated for resellers. While they may not yet have a solid relationship with Amazon to get your offer removed from their listing, they may ask you directly to remove your offer from their listings.
Ignoring this removal request may result in them taking legal action against you. Thus, it's highly advisable to immediately remove the product from your inventory and consider switching to low-risk products.
Other Types of Restricted Categories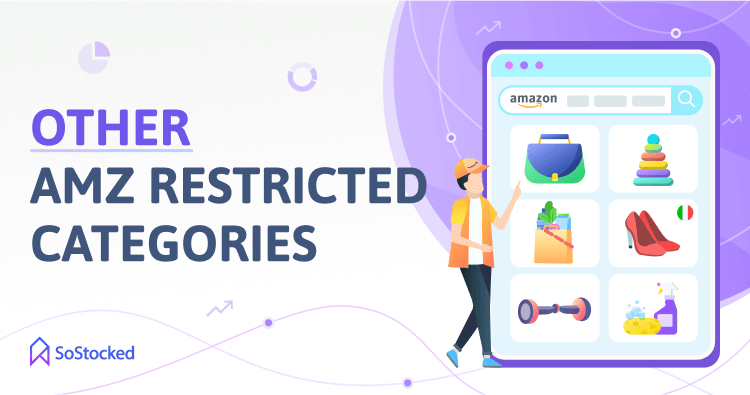 Gated Sub-Categories
Much like gated categories, products in gated sub-categories have approval requirements to make sure sellers or brand owners only sell safe and authentic items. But the similarities end there, as restrictions and gating do not apply to an entire category.
For example, Amazon may put restrictions on the sale of building blocks and learning game toys subcategories but not restrict the overall Toys category.
Other gated Amazon subcategories and products include:
Postage stamps
Collectible coins
Personal safety and household products
Fine art
Holiday toys and games
Subscription boxes
Products made in Italy
Automotive and power sport products
Services
Sports collectible
Streaming media players
Note: Amazon tends to add more gated categories during Q4. One of these restrictions include the Toys and Games category, but ungating it only applies to sellers who fulfill orders themselves and can't meet Amazon's Holiday Selling Guidelines. That said, FBA sellers don't have to worry about ungating this type of gated subcategory during Q4. Amazon only does this to minimize late orders for Fulfillment by Merchant (FBM) sellers. IMPORTANT: Make sure if your restock limits throw you into switching to FBM that this does not become an issue for you.
Product Condition Restrictions
Restrictions apply to specific conditions of products (New, Used, Renewed, or Collectible) across multiple categories. You cannot sell used items under these categories until you obtain Amazon's approval:
Baby Products
Beauty Clothing, Accessories & Luggage
Grocery & Gourmet Food
Health & Personal Care
Jewelry Shoes, Handbags & Sunglasses
Toys & Games
Watches
Country-Specific Brand Restrictions
Some brands are sold in certain countries only. An example of this would be if you could sell a certain sporting goods brand in the US but not in the UK or Italy.
Certain brands with multiple product lines may also restrict sellers from selling specific products. For instance, let's say you could sell Sony TVs but not their speakers.
To sum it all up, here's the complete list of gated categories on Amazon:
Collectible Coins
Personal Safety and Household products
Fine Art
Watches
Jewelry
Video, DVDs, and Blu-ray
Music
Holiday Selling Requirements in Toys & Games
Join Amazon Subscription Boxes
Made in Italy
Requirements for selling Automotive & Powersports products
Services
Sports Collectibles
Streaming Media Players
Hoverboards and Personal Electronic Mobility (E-Mobility) Devices
Laser pointers and other laser products
Launchpad
Amazon Renewed
Amazon Accelerator
Visit Seller Central's Category Overview for more information.
How to Get Ungated on Amazon?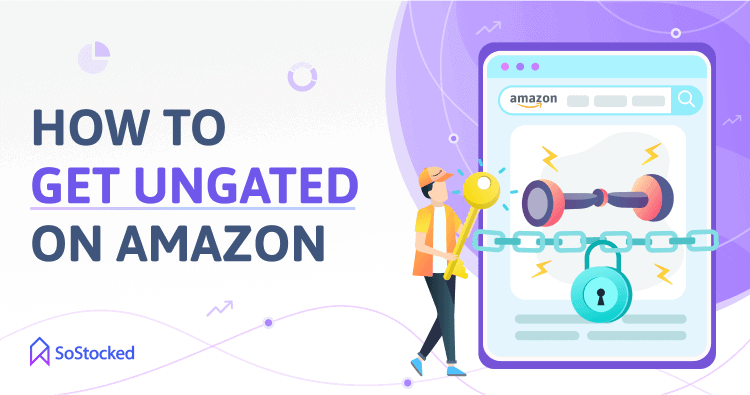 Follow the steps below to ungate a product in a gated category or subcategory.
Log in to your Seller Central account.
Open the Inventory menu and select "Add a Product."
Find the product you want to unlock and sell.
Open the "Show Limitations" link next to the product.
Hit the "Apply to Sell" button to start the application process.
For unlocking gated brands, take note of the following documents that Amazon may require from you:
Invoices from your manufacturer or distributor
Make sure that your invoices:

Are dated or issued within 180 days at the time of application.
Show your name and address.
Show the name and address of your distributor or manufacturer.
Indicate the minimum number of units bought (at least 30 units across all combined invoices) .
How Long Does it Take to Get Ungated?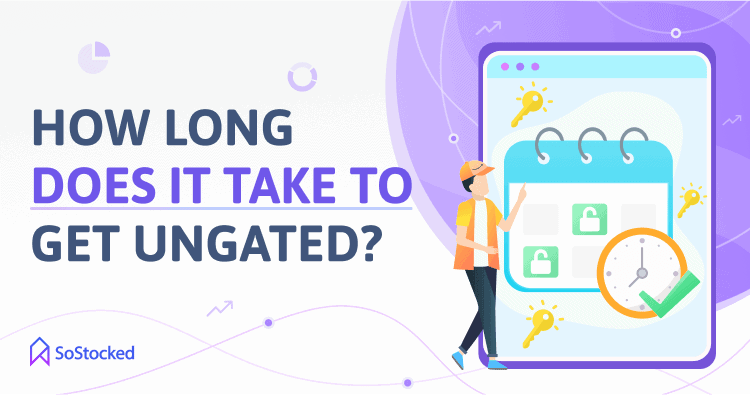 Anywhere from a few hours to several weeks. It all boils down to the type of brand or category you're trying to ungate and how well you understand and follow Amazon's approval requirements.
Sometimes your documents will get rejected and it can, at times, be confusing and frustrating but re-submitting documentation, if it is the right documentation, can sometimes do the trick to get you approved, as Amazon representatives have been known to reject perfectly acceptable applications for unknown reasons only to accept them the next time around. It's an imperfect system at times.
One of the qualifications for getting approved is excellent account health. That's why new sellers typically get rejected because they don't have any established history with Amazon yet. If you're too new, that means you still have a lot to prove to Amazon performance-wise. So, take your time building an exceptional sales record to better the odds of getting approved next time. But if, after that, you still don't qualify, just continue working on your sales and inventory performance and reapply after six months.
Conversely, seasoned sellers typically get auto-approved on certain categories or brands because they simply have more sales history within their accounts. They have most likely been selling for at least six months on Amazon and earn more than $100,000 per year.
What Happens if You Break the Rules?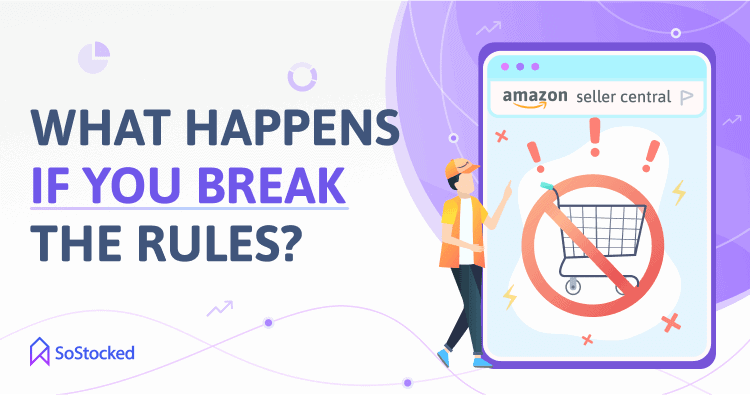 With the amount of time and effort it takes to get approved, it's easy to get tempted to cheat the system. However, circumventing the rules could put your business at risk, as Amazon may:
Delete or cancel your listings
Impose additional restrictions as to what you can sell or list
Prohibit you from creating new listings
Suspend your Seller Account
Once you're suspended, it's difficult and costly to get reinstated.
If you created a listing for a product that suddenly becomes restricted, Amazon would notify you. You'll receive an email that contains several options you can follow to resolve the issue quickly.
And if there's a complaint about that listing, you'll find it in the Policy Compliance page of your Account Health dashboard. So, make sure to visit your Policy Compliance page every once in a while to see any complaint against any listings you've just ungated to avoid suspension.
4 Tips to Increase Your Chances of Getting Approved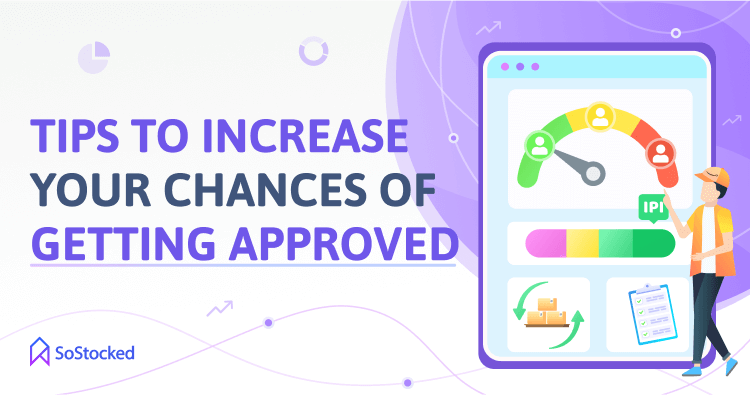 Good account health or category-specific performance targets are qualifications that Amazon takes into account when approving sellers. They may check your pre-fulfillment cancel rate, order defect rate, and late shipment rate to determine how well you're performing.
If you need help in these areas, below are some critical strategies for building solid inventory performance, which can also be vital in getting ungated on Amazon.
Track Your Customer Metrics Regularly
Unhappy customers never come back. Worse, they leave bad reviews, which isn't an excellent way to make an impression on Amazon and your potential customers. So, be sure to keep abreast of the latest customer metric reports by regularly checking the Performance tab of your Seller Central account. This section gives you valuable insights into the good and bad customer experiences that you should address.
Neglecting your customer metric can result in lost Amazon page rankings, which means missing the required performance targets that Amazon may have set for the brands or categories you're trying to ungate.
Maintain a Good Inventory Performance Index (IPI) Score
Amazon imposes storage volume limits on sellers that score below the IPI threshold. A score below 450 could lead to difficulties getting your additional inventory checked into FBA, which essentially takes away your ability to stay in stock at Amazon. When that happens, you can get further penalized by lowered IPI score and reduced restock limits, not to mention a potential loss of ranking.
Here's what you can do to boost your IPI score:
Amazon uses all of these factors to score your inventory performance and, subsequently, set your storage limits.
If you can't send in more inventory, the less likely you'll get approved to add listings to Amazon's restricted categories.
Related: Improve Your Amazon IPI Score
Demonstrate an Excellent Inventory Turnover Ratio
Another way to build solid inventory performance is by turning your products into sales as quickly as possible. Ideally, you should be replenishing stock every 30 days, as it implies you have a successful product, and you're doing a great job keeping it in stock. In other words, your inventory isn't stuck in a warehouse waiting to be put on sale or returned to you.
You can calculate your Inventory Turnover by using this formula:
Number of days in a year or other period ÷ Number of times you turned over inventory = Number of days it takes to sell through your entire order
Example:
365 days ÷ 10 turns = sell-through every 36.5 days
Inventory Turnover Ratio is an essential metric for sellers, Amazon, and investors as it provides insights into your company performance, business liquidity, and IPI.
Related: Amazon Inventory Turnover
Understand FBA/Vendor Shipping Policies
Amazon implements shipping policies to make sure you stick to your approved shipment plans and don't ship unauthorized products to its fulfillment centers. Otherwise, your inventory may be returned to you or disposed of without reimbursement, which can disrupt your cash flow.
So before you apply for a restricted product, make sure it's eligible for FBA if you're a third-party seller or Amazon's retail channel if you're a vendor.
Examples of products that Amazon doesn't allow in its FBA warehouses are alcoholic beverages, car tires, or gift cards. If you continue sending these products, Amazon may penalize you with hefty fines or suspend your account permanently.
Related: 14 Mistakes Sellers Make When Shipping to Amazon FBA
Improve Your Inventory Performance with SoStocked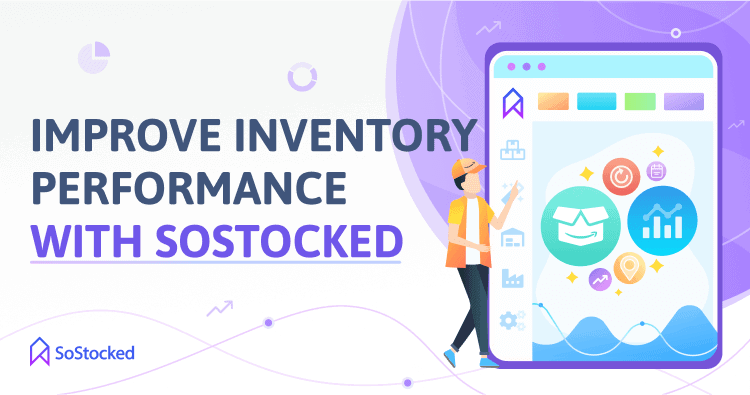 As mentioned earlier, maintaining excellent inventory management and sales performance can significantly improve your chances of getting ungated, especially if the product you're after only requires meeting a specific performance target to get approved.
So below are some software features that you can use to improve forecasting accuracy, avoid stockouts, and manage excess inventory.
Inventory Forecasting
Leverage SoStocked's multiple inventory forecasting tools to improve the accuracy of your forecasts.
Forecast modeling – This feature helps you plan a year's worth of inventory well in advance. You can also customize your forecast models per marketplace and SKU so you can properly calculate and plan your orders for each.
Customized velocity calculations – SoStocked utilizes a multi-pronged approach for determining your sales velocities to meet your unique needs.
Choose from Velocity Calculation (default setting), Manual Velocity (input the number of units per day you're expecting the product to sell), and Last Year Sales (ideal for predicting seasonal sales velocity).
Seasonality + Trends – Include seasonality and historical comparison trends when calculating reorders for your seasonal products to prevent under-ordering or over-ordering.
Advanced Stockout Calculation
Assess sales patterns to determine any significant drops in your average sales velocity. This feature helps you identify your extremely slow sales days before and after a stockout and other low sales anomalies such as listing suspensions which you can choose to filter out to improve velocity calculation accuracy.
Minimize your excess inventory risk by keeping track of your slow sellers with this tool. Create custom dashboards for SoStocked to pull data on your slow-moving inventory so you can quickly decide whether to liquidate it or increase its sell-through rate using flash sales or other marketing strategies.
Min/Max Restocking
Set your reorder point and automate your restocking system to avoid ordering too late. In SoStocked, you can calculate your Min/Max in days to factor in fluctuations in your daily sales, thereby preventing you from buying too much or too little stock on your next reorder.
Multiple Reporting Tools To Track Important KPIs
Maintain good inventory performance by monitoring your metrics through our seller dashboards and reporting tools:
Inventory on Hand
Inbound Shipments
Stockout Risk Report
Overstock Report
Liquidation Report
Slow-Sellers Report
Sell-through Rate
Bonus: Want to get better at Amazon inventory management? Join my live Inventory Secrets Webinar!
Overcome Listing Limitations to Expand Your Inventory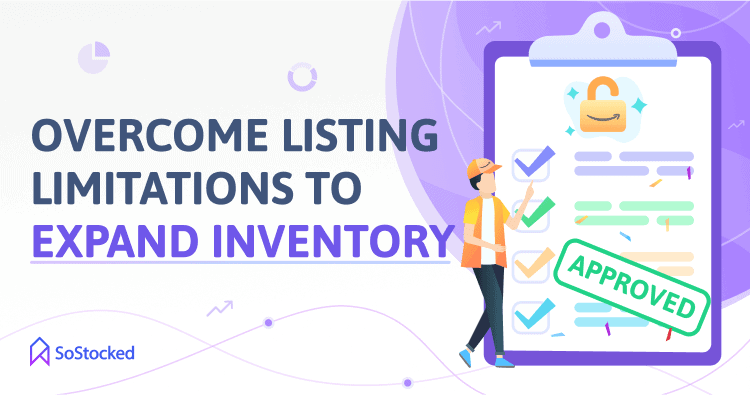 Ungating restricted categories and brands can be hard to crack, but it can be a rewarding endeavor. Not only does it give you a competitive edge over sellers who don't want to bother applying, but it also allows you to sell more products from reputable brands or in less competitive niches, thereby diversifying your product portfolio. And when you're not restricted to a single product or market, you allow your business to grow in a more stable direction.
So, before applying, make sure that your Seller Account is in good standing and you understand Amazon's approval requirements, including securing invoices from your product's manufacturer or distributor. If you're denied, figure out what went wrong and try to fix it.
If the reason is poor seller performance, consider using an inventory management software that will help you forecast demand, stay on top of your inventory levels, and track your purchase orders more efficiently. This way, you can keep inventory risks like stockouts, excess inventory, and shipping delays in check, which could otherwise hurt your restock limits, overall Amazon inventory performance, and, ultimately, your ability to get ungated.
Try For Free
1,000+ Customers. Free Data Migration. 1-on-1 Onboarding.
Need more information?
Send Message: We typically reply within 2 hours during office hours.
Schedule Demo: Dive deeper into the nuances of our software with Chelsea.
Join Live Upcoming Webinar: New to Amazon inventory management? Learn three inventory techniques you can implement right away.