Real Seller Struggles & Solutions
Pulling your hair out with FBA restock limits? 🤦‍♀️
It creates massive operational headaches.
Not only is it frustrating, but it can also be glitchy.
I recently learned a fascinating insight while onboarding an Amazon seller into SoStocked. And it could be affecting your business too.
If you're dealing with Amazon restocking issues, this post is for you!
Read on for the answer to the glitch plus other solutions to the real struggles Amazon sellers are having with restock limitations:
In this Amazon Restock Limits Q&A, we'll take a look at:
2021 Amazon Restock Limits Update
ASIN Limits Replaced With Storage Type Limits
Back in July 2020, we discussed (below) Amazon's ASIN-level quantity limits for products that are stored in its fulfillment network. Amazon assured sellers that this change was to ensure that it could receive and store products for all sellers who use Fulfillment by Amazon (FBA), but it is safe to say that when this news reached the Amazon Seller community, it was met with considerable backlash.
Now, in an attempt to rectify last summer's actions, Amazon says they have listened to sellers' feedback and have completely removed all ASIN-level quantity limits, replacing them with new storage-type level restock limits instead.
In the official news bulletin, Amazon announced:
"Effective April 22, 2021, FBA products will no longer be subject to ASIN-level quantity limits. Instead, restock limits will be set at the storage-type level, offering you more flexibility in managing your shipments."
Basically, sellers' restock limits are now at the account level, not the ASIN level, and they are measured by the Storage Type. Each seller will need to check their own restock limits by first going to the Inventory Performance Dashboard in Seller Central, scrolling down to the bottom, and clicking on the Restock Limits tab. This will expand to show the Restock Limits on that account. Sellers can also review their total Storage Volume per Storage Type by clicking on the Storage Volume tab.
Good Or Bad News for Amazon Sellers?
The move comes after Amazon claims to have improved its policies and programs to better receive and store sellers' products. So, this is excellent news for all Amazon sellers, right? 🤔  Well, on the surface, appearances can be deceiving. Some sellers have greeted the latest storage-type level restock limits with open arms; others have again found themselves in a debacle with this policy update.
It seems that while the new restrictions are favorable for some sellers, others are going to be struck by these restock limits.
While it is not clear yet if Amazon will address the issues faced by this recent update to the storage policy, solutions that we covered to alleviate storage issues last year, such as utilizing a 3PL warehouse, still stand as a viable option for the time being.
While it is still so new, what can be gleaned from the recent change is that, for new sellers, each storage type allows for 1000 total units of storage. The storage types consist of Standard, Oversize, Apparel, Footwear, and Aerosol (Restricted). For new sellers, it also seems that each category has a 200 cubic foot storage limit. In contrast, seasoned accounts that move higher volumes may have unlimited storage in theory. Although with per-unit restock limits, it does not make for actual unlimited storage.
As far as immediate consequences, some sellers saw as much as a 40% drop in their storage capacity overnight as Amazon announced this change with no prior warning. Many sellers were thrown into being over the limit immediately. Some sellers even received emails letting them know that their already en route shipments had been canceled and they should contact their providers to have the shipment sent back. Some have taken the gamble, and Amazon accepted these shipments anyway, while others saw their shipments unfortunately rejected.
We cannot yet tell what Amazon's formula is as sellers have reported everything from 2x, 3x, 4x monthly sales and beyond so nothing has been nailed down yet on that end. Further, we don't know what will happen with seasonal product sales, anticipation stock, or Prime Day inventory and must all hold our breath and cross our fingers in wait.
You can also find more information about this new policy directly from Amazon by going to the Restock limits by storage type FAQ.
What Can SoStocked.com Customers Expect?
You probably know that SoStocked was one of the only (if not the only) software to accommodate Amazon restock limits if you were around during the July 2020 IPI limit threshold change. SoStocked's per ASIN per marketplace calculations hugely helped sellers during that frustrating time.
Moving forward, we are working to implement forecast calculation changes across the entire platform to account for this new change. What it would consist of would essentially be to plot out and allocate a certain percentage of inventory storage space per product, categorizing your entire catalog in priority order to ensure you never run out of your best sellers.
Our team is working on this now. We are in direct communication with the Amazon API team to get the much-needed restock limits by storing type information to make this happen in an automated way. While it is still not yet available information via Amazon's API, we plan on workarounds until it can be fully automated. The workarounds will still save sellers much of the calculation and allocation time.
All in all, this is another Amazon sucker punch that makes things worse while claiming to make things better. We must work as a seller community to pivot and adapt. It forces us all to get better at inventory management, especially regarding thinning out our excess inventory. We hope Amazon adjusts these restrictions for the good of the seller community. Meanwhile, streamlining your inventory management strategy and getting your FBM fulfillment in place are the two main things to focus on for long-term sustainability in today's storage-crunched climate.
2021 Restock Limits Pro Tip
Due to the new Restock Limits by Storage-Type, the fastest way to potentially increase restock limits is:
Identify slow-moving products with Excess Inventory.
Rapidly sell through that inventory BY ANY MEANS NECESSARY.
RESULT: Not only do you clear slow-sellers that are blocking your best-sellers, but the added sales velocity increases your overall restock limits.
HOW-TO: Use the SoStocked.com Sales Velocity and Days Left on AMZ filters to quickly identify overstocked slow-movers.
2020 Amazon Restock Limits Update
Inaccurate restock limits on high-velocity products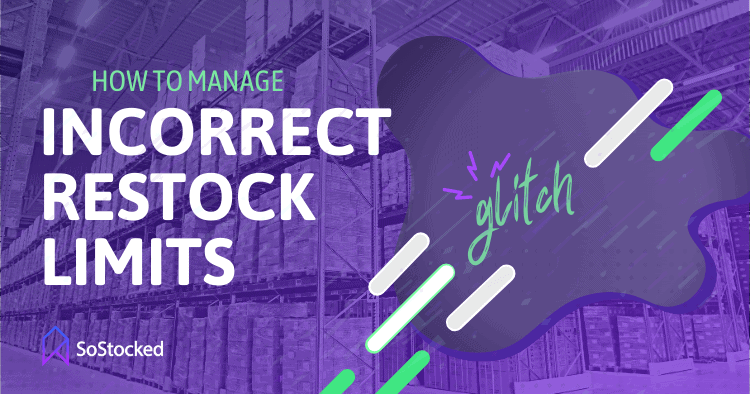 Question: "Why does Amazon limit me to sending in hundreds at a time when I'm selling thousands per day?"
This is an ironic conflict. If you're selling thousands of units a day, you shouldn't be restricted to only sending in hundreds of units.
Not everything Amazon does always makes sense, and lately it seems not much they do does. While I can't claim to understand everything they do, I have discovered a recent error in the logic of Amazon's restock algorithm that could prove to be the reason (and possibly the solution) for some sellers.
In late November, I changed one of my accounts over to the NARF program, the program in which you send all of your stock to the United States; Canada and Mexico are then fulfilled through your U.S. Inventory.
I immediately noticed that although nothing happened to the lower velocity SKUs, the higher velocity SKUs lost their restock limit.
Now they didn't actually lose the limit, but I couldn't see it in the reporting. I didn't know what the limit was because it wasn't listed anymore. Where it had been there before NARF, afterwards it wasn't pulling into SoStocked so I checked Seller Central and when I exported my report, I couldn't see it there either. I noticed immediately that the NARF program had a glitchy effect on my restock, and a few days later, I discovered that the inventory for NARF products, especially higher velocity SKUs, was sometimes getting double-counted by Amazon's restock algorithm. It was counting for the US and then the same inventory again for Canada.
For example, you may have 3,000 units in inventory, and can clearly see 3,000 in the U.S. and the same 3,000 available for sale in Canada. Understand, it is the same 3,000, yet Amazon would be double-counting the inventory, which would affect your max ship quantity – the remaining amount of inventory you're allowed to send in. Max ship quantity is restock limit minus current and inbound inventory. So, if you have 3,000 using NARF, for some SKUs, your Inventory could say 6,000, effectively eating away at your max ship quantity and potentially blocking you from sending in new shipments.
My theory is that the NARF program is doubling these numbers. As we looked further into one seller's account, his inventory showed 3,000 with a limit of 5,000. The amount that showed against his restock limits was 6,000. Although the numbers were showing 6,000, he really only had 3,000. The program was double-counting his higher velocity inventory. He should have been able to send in 2,000 units and instead Amazon say he was over the limit by 1,000 units.
The bottom line is that your inventory may be double-counted if you're using the NARF program, which means you'll have difficulty keeping inventory in stock.
If you are experiencing this, my suggestions would be to:
I don't recommend emailing Amazon's exec team about every little thing. Still, they are responsible for broken systems, so if you can delineate what's broken and show them how, it will get handled more quickly than if you go through the regular channels. The more we let them know about this, the more likely they'll address this issue.
To summarize:
Getting inventory delivered and checked-in faster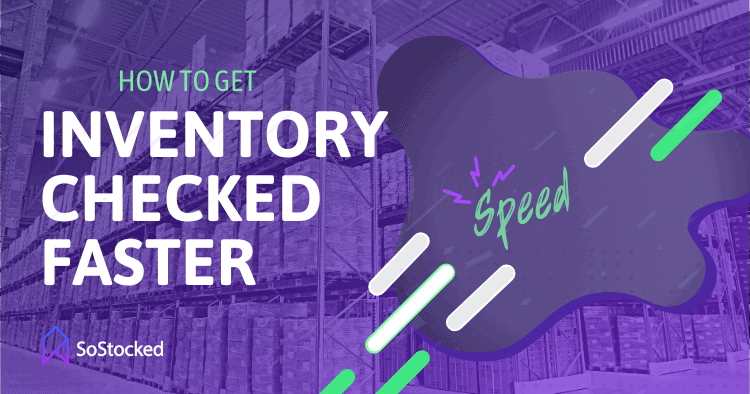 Question: "How do I get an earlier appointment to deliver to Amazon FBA and get things checked-in faster?"
Here's a tip you can try! I recently did a webinar with Randy Thebeau, owner of Viable Shipping. He's an Amazon seller, as well as a warehouse owner. You can find the webinar on our YouTube channel entitled, "How to Avoid Getting Screwed by Warehouses and Fulfillment Centers."
In our discussion, Randy talks about using UPS Freight, because the rates are good and because they have a standing agreement with Amazon, which allows them to truck shipments in whenever there's a gap in the schedule. Amazon never wants a dock not to be unloading or loading in stock.
When there is a gap, Amazon will call UPS and ask them to send whatever they have. Because of the agreement between UPS Freight (not regular UPS) and Amazon, shipping into Amazon tends to be much faster using UPS Freight.
Additionally, if you're sending smaller shipments, not palletizing them will potentially help you get them checked faster because it takes less time and is processed a little differently.
Changes to Amazon restock limits​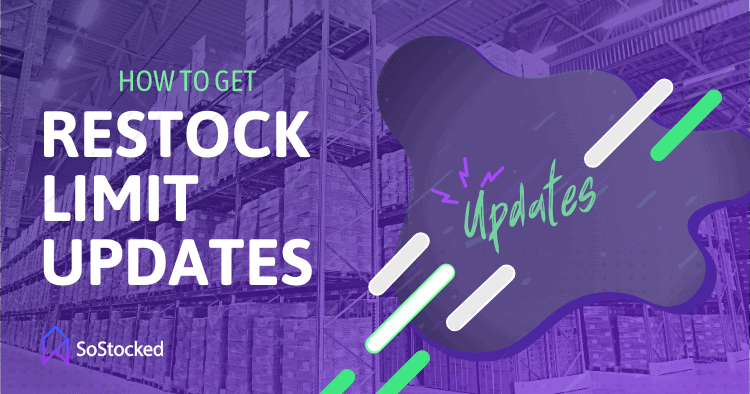 Question: "When will Amazon restock limits be lifted? Are limits just a pandemic thing or will everyone need a 3PL?"
We don't have a proper answer to this one yet. Amazon says that these limitations will change (get updates here), but that doesn't mean all of the limitations are going to end.
There are specific guidelines around these limitations that are affecting us. Storage limitations will always be in place to some extent. They might start easing up, but we really have no promise. Every policy that Amazon has set for us has basically indicated that they're interested in all sellers having 3PLs.
If you DON'T have a third-party fulfillment center and a third-party warehouse, Amazon holds all the cards, so I would advise you to have a 3PL logistics backup for Amazon. Even if you stop using your 3PL for a certain amount of time, keeping it as a backup is a smart strategy because you never want Amazon to be wholly responsible for your business.
Some 3PLs have minimum charges such as $100 or so in mandatory monthly fees, whether you incur any actual charges or not. It's sort of like a service fee in your bank account if you're not maintaining a minimum balance. If you don't have the cash flow to pay for monthly minimums, you might want to find a fulfillment center or a warehouse that doesn't impose a charge such as this.
I believe that having a 3PL and a fulfillment center (at least on backup) is the way that we're probably going to have to run our businesses from this point forward. Amazon really has been making hints (meaning hammering us over the head!) towards us getting our inventory out of Amazon's warehouses because they want us to have a faster sell-through. They don't want to be a storage facility, they want to be a distribution facility so that inventory is always turning over.
Keeping space limitations in mind​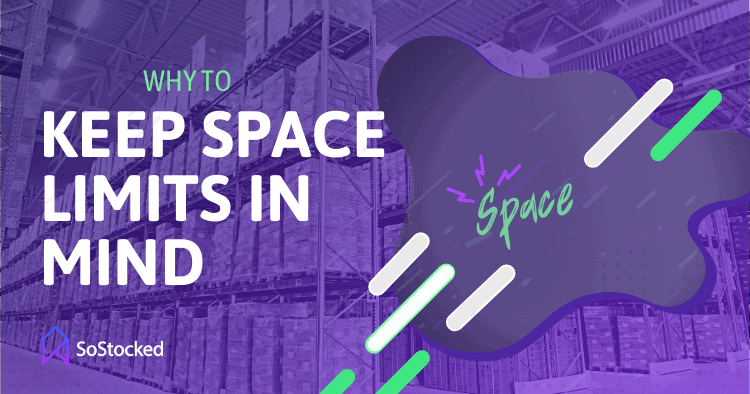 Question: "My product sales increased last month and I kept max inventory in stock. Why did Amazon lower my restock limit instead of increasing it?"
Generally speaking, if your sales are increasing, you should not have a limit lowered. In this case, some sales may have been rolled off because of our past sales timeline. Amazon tends to look at your sales velocity for the past 30 days and adjust your restock limits accordingly. It may also factor in future sales patterns based on last year's sales which could be why some sellers are seeing strange numbers. (It is my belief that Amazon's current restock algorithm is in its infancy and with next to no feedback from actual sellers – a recipe for disaster as we have seen.)
To illustrate, I will use last year's Prime Day as an example: Prime Day was on October 13th, 2020. It's possible that, given this shift in restock limits, the sales from Prime Day simply rolled off, and this shifted the 30-day sales, and the restock limits were lowered for that reason. It could also be that Amazon is fortunately or unfortunately, also factoring in what your sales patterns from last year.
Lastly, you could also look at the NARF issue that we discussed earlier in this article to see if the stock is being double-counted, affecting the amount of inventory you're allowed to send in.
You would additionally want to check space limits on your account. Many accounts with lower IPI scores will have a certain amount of space limits. Some accounts might actually have unlimited space limits. It just depends on your IPI score and what is happening with your specific account.
If you do have a space limit, you may want to look into seeing if you have slower-moving products that are taking up too much room, which means you can't get your faster-moving products in there. Check to see if you can free up some space by removing that inventory, especially if you have oversized products, because these can tend to take up a lot of space and use up your limits a lot faster.
However, it is going to cost you to remove inventory. At the time of this writing, each unit is going to cost you between $.25 – $1.90+ depending on size, and disposal, which used to be much cheaper than removal actually now has the exact same fee.
So when do you actually decide to incur that cost and remove or dispose? If it's something that you really want to liquidate and get rid of, if space limitations are hurting your inventory strategy, it might make sense to free up that space so that you can continue to prioritize your top sellers. So keep that space in mind because for some sellers it's not just your per unit limitations; it's actually space limitations. You want to make sure that you have enough space for your top sellers to be prioritized.
Here's how to check for your space limitations.
Another reason to remove or dispose would be if you calculated the removal cost against storage cost and the likelihood of actually selling the product on Amazon and decided it would cost more to keep it than it would to kill it.
Lowering the shipping costs caused by Amazon restock limits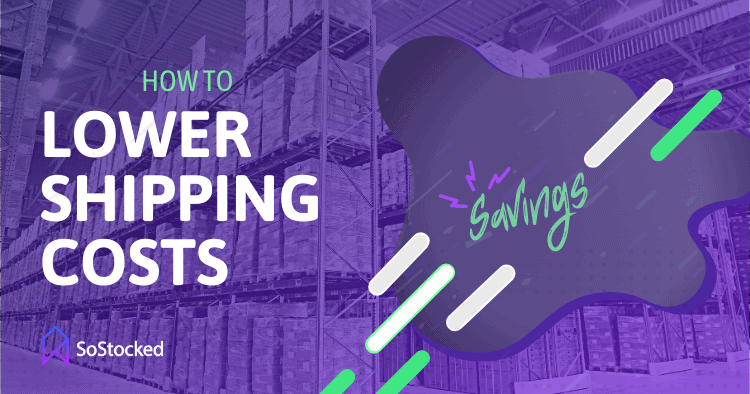 Question: "Restock limits cause me to ship products via air ($15 per unit) instead of boat ($1 per unit). Doesn't it account for overseas shipment transit times?"
This is so challenging! It's true that if you are shipping inventory into Amazon, the minute that you say you're shipping it, it will be counted as inventory. It's not going to look at when the inventory is going to arrive.
If you make a Chinese shipment, you may be blocking your local warehouse inventory from getting in. In this case, it would make more sense to have a 3PL. If you're paying an extra $14 per unit, having a 3PL will be significantly less expensive.
By sending all of your inventory to your 3PL, and then paying a carton pull fee along with a labeling fee, you'll be paying those per carton and per pallet fees rather than the high air freight, which should reduce your cost per unit significantly. And even with those extra costs, I can't imagine (unless you've just got some crazy products) it costing you as much as $14 extra per unit to switch to ocean freight and 3PL rather than air shipments.
This way, you won't have to create the FBA shipments until your inventory arrives at your 3PL, and then you won't have to do the air freight because you're not initiating that shipment until they're only days out from arriving at Amazon from your local warehouse.
Avoiding stock-out cycles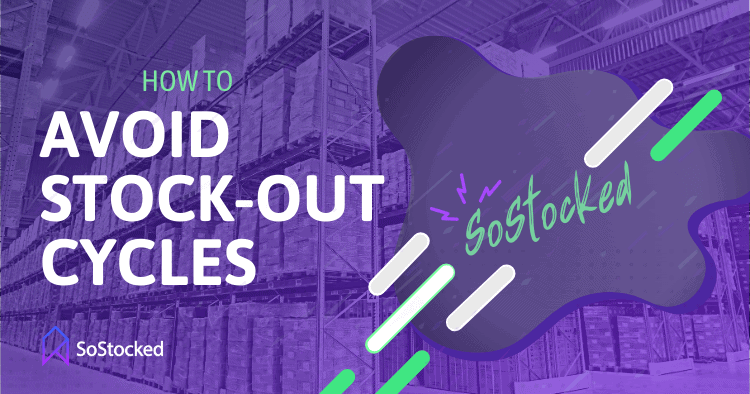 Question: "If I run out of stock and want to maintain my restock limits, do I need to switch to FBM (Fulfillment by Merchant)?"
Let's say your limit is 5,000. You stock out and slowly go down to a 4,000 unit limit. This creates a stock-out cycle since you weren't allowed to send enough inventory this next time around. You stock out again at the lower limit, this time for longer. Consequently, you have a yet lower restock limit. Of course, check-in times have been longer than expected, making matters worse. This is a dwindling cycle because the more you stock out, the lower your restock limits are.
So here are some questions we want to ask and answer:
And the answer to both is YES! Sellers have seen their limits maintained when using FBM. They were able to hold onto that limit or even increase it if their sales increased at that point.
Even if margins are significantly lower with FBM, and shipping is often more expensive, cutting into your margins, it still might make more sense to use FBM. Why? Because you're not going to get into that awful, dwindling stock-out cycle since you will be maintaining the restock limit.
Future Updates And Action Items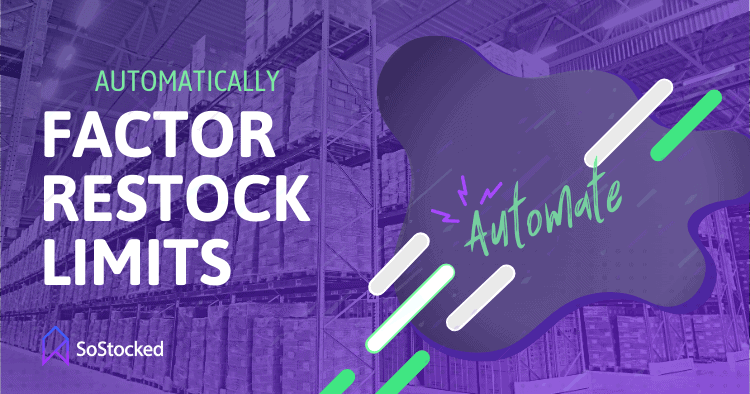 I hope this post based on real Amazon seller struggles and solutions has been valuable for you. Here are some action items for you to consider:
GET SOFTWARE UPDATES ABOUT
AMAZON RESTOCK LIMITS
We'll let you know about our software updates and big Amazon updates.
Get notified about software updates regarding Amazon Restock Limits that will make managing Amazon inventory easier.
Check to see if the NARF program is causing your inventory to be double-counted.
Consider using UPS Freight for shipping.
Examine space limits on your account and make sure you have enough space to prioritize your top sellers.
Contemplate the benefits of having a fulfillment center. Even if you're not planning on using it, it is recommended that you have it as a backup plan just in case you need it.
Switch to FBM when you stock out at FBA to retain restock limits.