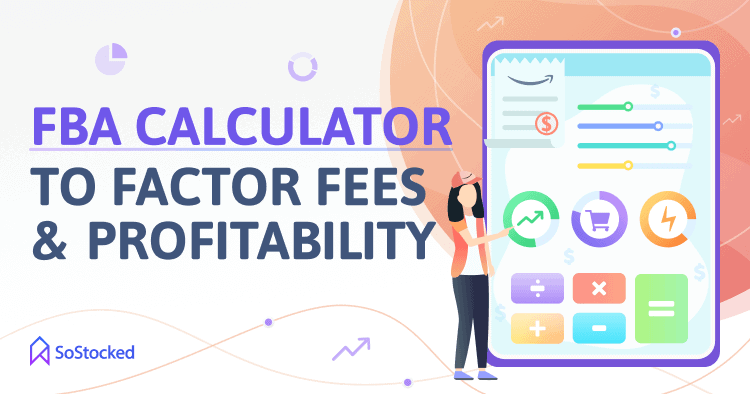 Amazon FBA Calculator: Factor FBA Fees To Calculate Profitability
FBA Fees + Tips to Improve Profits
As with anything you invest your money into, there are fees and costs associated with selling on Amazon. These expenses may seem like no big deal, but some fees can add up quickly and lead to overspending issues that impact your profits.
For example, storing excess inventory in Amazon's FBA warehouses comes with long-term storage fees on top of your standard storage fees. And when a product is no longer selling and you need to remove the inventory from FBA, that can also take a chunk out of your budget. Amazon charges removal fees starting at $0.32 per unit all the way up to and beyond $7.70 per unit depending on shipping weight and size tier.
Understanding the fees you pay and how they affect your profit margins is one of the most important aspects of selling on Amazon.
Many sellers operate at a loss because they don't know how much each product really costs them when all's said and done. Thus, they're unable to price it correctly, look for better logistics and fulfillment alternatives, and control and keep costs down.
In this post, we'll take a closer look at Amazon FBA fees. We've also created a free FBA calculator that you can use to run your profit calculations.