Amazon Text To Amazon HTML Converter Tool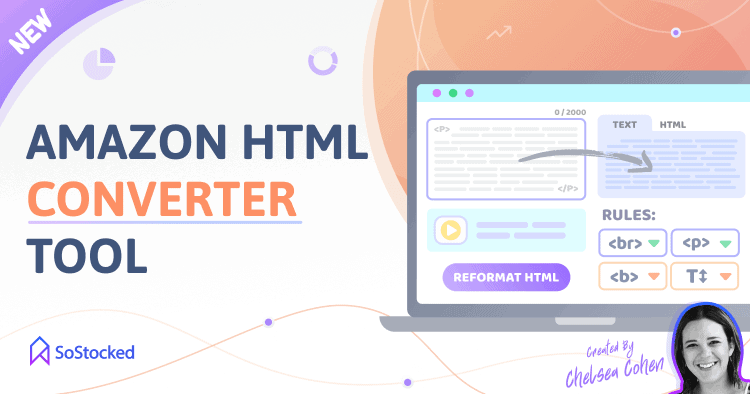 After Amazon announced the ban of Amazon HTML descriptions for products (more on that below), my team and I created the Amazon HTML Converter tool to help get things updated into the new format.
The Amazon HTML Converter is a free tool that helps you quickly convert your Amazon Description HTML from the old format to the new format.
1. Copy/paste your current Amazon HTML into this tool
2. Set the rules you would like to automatically apply using the tool.
For example, you can replace paragraph tags <p> with line breaks tags <br> , or replace bold tags <b> with UPPERCASE letters.
3. Copy the converted HTML and paste it back into your Amazon HTML product description.
Watch the video tutorial above to learn more, or continue reading below to learn more about the Banned Amazon Product Description HTML announcement.