SoStocked's Future Plans + Amazon Seller News About IPI & Review Commenting
In this Amazon Seller News update, we'll be covering:
Amazon Storage Limit Updates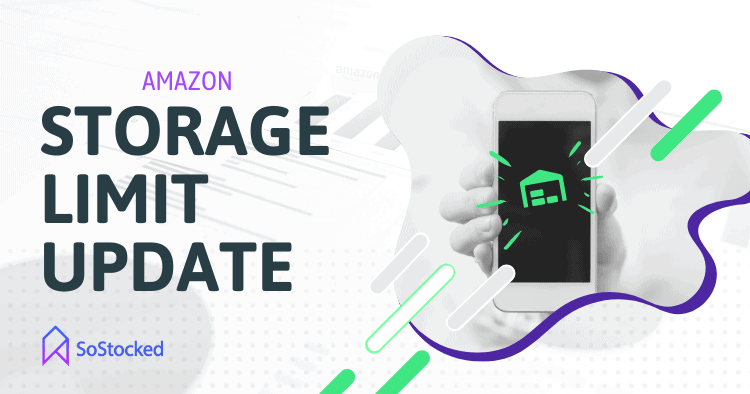 Let's start with the inventory threshold. You may have recently received an email similar to the one I did stating that if your score is 450 or above, you will no longer be subject to storage limitations. This means you won't have storage limitations for standard-sized products, oversized, clothing, or footwear starting January 1st, 2021. Restock quantity limits are still going to be restricted.
In my opinion, not much is changing for most sellers. Sellers with oversized products could experience considerable relief but most other sellers won't notice much. That said, we do have to pay attention to what is happening. We are starting to see restrictive quantity limits go up incrementally.
In the fall of 2020, we all had relatively decent limitations and could send in 3+ months' worth of inventory. In December, we saw that cut-down, at times as low as five weeks or lower. I've already seen it start to climb back up in my account to over 60 days of stock, so it is beginning to move in the right direction, but you still might encounter these limitations.
If you're interested in finding out whether you have an IPI score of 450 or above, you can find it on your Seller Central dashboard under the Inventory Performance Dashboard. You can also review your storage limitations there at the bottom of the page. Just click "Storage Volume" to expand it upward and see how much you're using in each of the different storage segments.
If you have storage restrictions, this may significantly affect you, especially if you have oversized items. However, if you have standard-sized products, it may not be that substantial of a change. We are starting to see the quantity restrictions move back up in a positive direction.
Hopefully, we'll see that continue to improve and become less restrictive. Even so, I don't think it's going to go back to the way it was before. I think Amazon is more interested in being a distribution center than a storage center and wants Amazon sellers to improve their inventory management and take more responsibility for that side of their business.
If you want to improve inventory management, join me on a live webinar, I host twice a month discussing things like Restock Limits, NARF, Brexit, inventory planning, etc. Whether you're using SoStocked or a spreadsheet, the techniques we discuss are essentially the same.
Amazon "Review Commenting" Updates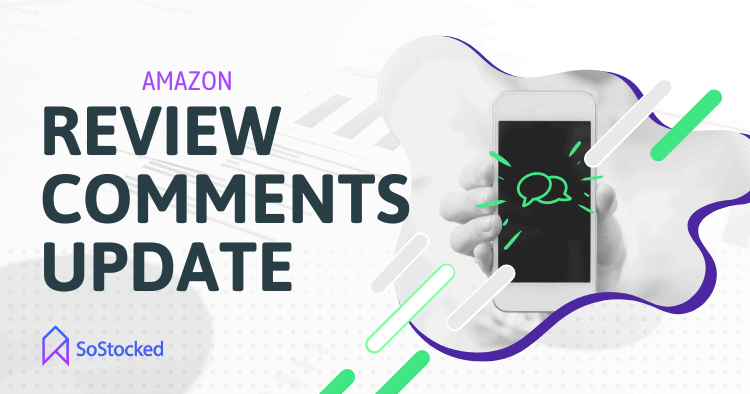 As of December 16th, 2020, review comments have been removed. This means that when customers write reviews, sellers and other Amazon buyers cannot comment on these reviews. I think this is a disservice to customers and sellers alike.
This new rule makes it difficult for us to contact our customers to address various issues if something goes wrong. Sometimes the only place we're able to find unhappy customers is in the negative reviews. We can then contact them, apologize for the problem and offer to send a replacement or make things right somehow. It's no longer possible to handle those issues through the comments section of your products.
This is very unfortunate. It is worth a try for us to contact Amazon Seller Central with our opinion. We need to let them know that, at the very least, they should allow sellers to comment on these reviews. I can understand why Amazon wouldn't want random customers commenting, but we need to show that we are taking care of our customers through our comments and interactions. Other customers will see those comments and be able to understand that there is someone there for them if anything goes wrong.
Viral Launch published a brief article on this topic and gave some excellent tips about using your copywriting to either avoid a bad review or mitigate those types of damages. For example, there might be something in your copy that you have not adequately explained. If you're not sufficiently explaining the product, customers may have a misconception about your product's capability. Therefore, you may be giving them a wrong impression and be causing those negative reviews.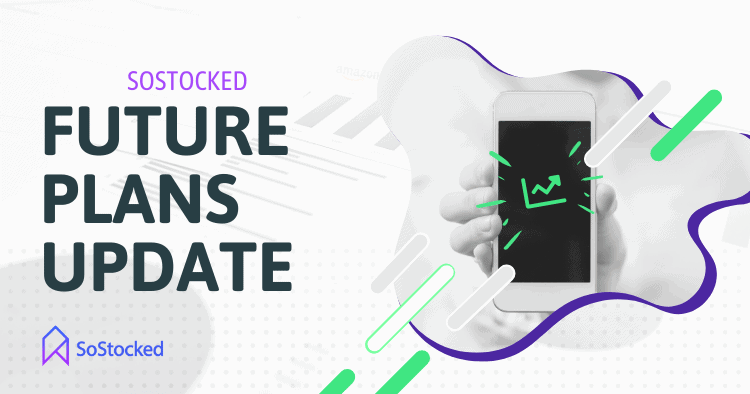 The last thing I want to bring to your attention is that we raised our prices after January 1st, 2020. Although prices went up, we still offer one UNLIMITED plan with unlimited features, SKUs, and Orders.
Sometime this year, we'll be raising our prices again and limiting features, SKUs, and Orders based on pricing plans. So lock-in the unlimited plan while it's still available. We have big plans for 2021, and we want to invest more resources into building out valuable features for Amazon sellers like you.
First, we will implement specific features like FBA shipments and integrations with Shopify, Walmart, and eBay. Moving in this direction requires us to invest more money and time into building out great software, hence the price changes. This change will not affect any current sellers who are using the software. If you are an existing user, your price is locked in and will be for your account's life.
Another feature we want to add mid-year is cash flow modeling. Cash flow modeling will show how your "forecast" will affect cash flow and help you answer questions like:
Towards the end of 2021, our goal is to add logistics modeling. Everything comes full circle here: inventory, cash flow, and logistics.
Logistics modeling will show you the additional piece of how your storage fees, labor cost, labeling, and any other related expenses add up. For example, if your supplier is going to give you a five percent discount on bulk orders, logistics modeling will allow you to see whether it is beneficial to buy six months worth of inventory by asking these questions:
You'll be able to do this logistics modeling and then make informed decisions on the most cost-effective ways to do manage your logistics. We want to get the SoStocked software to the point where you can holistically view how inventory and logistics affect your cash flow so that your bottom line and your profit are as streamlined as possible. You can know that you're making the right decisions based on math, numbers, and bottom-line profit.
We want to be a logistics problem solver, not just an inventory management software. We want you to have a tool that makes you feel confident about the logistical decisions you are making, not only by avoiding stock-outs but also by increasing your profit from a logistics perspective.
I hope these updates were helpful. Here are a few of the things that you can do as you enter the new year:
Join me on my live webinars I host twice per month.

Lock in the

UNLIMITED plan

for SoStocked before we switch to three plans that will limit features, orders, and SKUs based on price.

Contact Amazon and request that sellers be allowed to start commenting on reviews again.
If I can help you in any way in reaching your 2021 Amazon goals, please reach out to me. I can help you decide which inventory, forecasting, and tracking settings you need to use in our software and the techniques you should have for your specific business to get things streamlined.