How To Read An Invoice & Avoid Duplicate Charges
With shipping prices increasing and margins shrinking, it's time to look for new ways to reduce costs and make sure you aren't overpaying on freight fees that further hurt your profits.
Do you have duplicate charges? Are you being overcharged by unethical carriers and freight forwarders? Or perhaps just due to billing errors that need to be corrected?
For instance, wrong calculations of cargo weight, dimensions, freight class, and pallet count can result in overcharges. Being charged in Euro currency instead of USD can also cause you to pay more.
So whether you're hiring a new freight forwarder or reviewing the invoicing from your current one, you need to know how to break down the charges once you receive their invoices.
If you're currently paying your freight forwarding invoice without reviewing the Bill of Lading (BoL) or other backup documentation for accuracy, you may be missing important details that could cost you. Don't know how to read, understand or even know what a BoL is? That's alright. That's why I've put this article together.
As a quick disclaimer, always consult your freight forwarder on what is best for you. This post is meant to empower you to better understand this subject so that you can ask intelligent questions to choose what is best for your business. However, as this subject includes legally binding documents, it is always best to consult your business professionals such as a lawyer or your own freight forwarder for the best advice.
Read on to learn how to read and understand your freight forwarder invoices so that errors don't pile up over time without you noticing.
What Is A Freight Forwarder Invoice?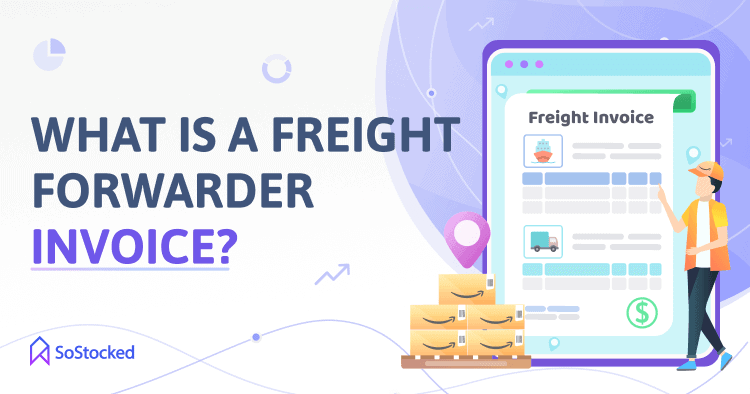 Also known as a freight bill, a freight invoice is a document that shipping service providers generate to summarize a financial transaction with customers. The details included in freight invoices may vary depending on the type of shipment involved, such as Full Container Load (FCL), Less than Container Load (LCL), Pier to Pier (a quote that only covers export pier to import pier), Door to Door (shipment is picked up by the freight forwarder at the door of the shipper and delivered to the recipient's door), Full Truck Load (FTL), Less than Truck Load (LTL), among others.
But in most cases, financial documents like freight invoices usually reflect the product name, quantity being shipped, price per unit of measure, a subtotal for the items shipped, and additional line items for the freight rate and taxes. The lower half of the invoice is usually reserved for specific instructions, including payment terms. For example, a "Payment Terms" section to indicate where (bank transfer, online, mail, etc.) and when the payment should be made (e.g., within 10 days upon receipt of the invoice). The freight invoice must be sent to whoever is responsible for paying the shipment, and the carrier must keep a copy.
 1,000+ Customers. Free Data Migration. 1-on-1 Onboarding.