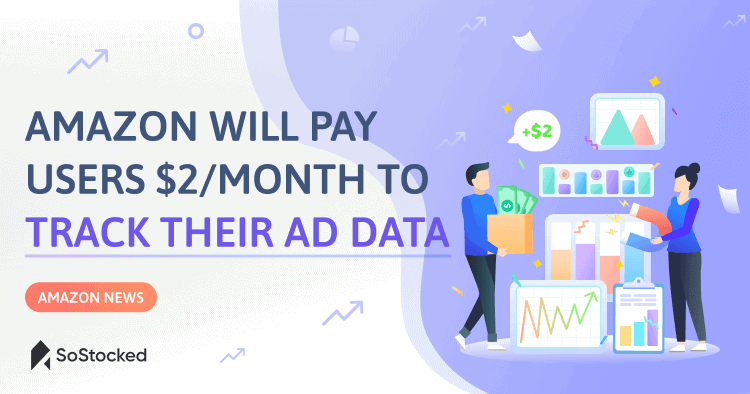 Amazon Will Pay Customers $2 per Month to Track Their Ad Data
Amazon is offering some select shoppers in the UK and US monthly monetary rewards for access to their ad data in an effort to improve personalized ads, a major growth area in Amazon's booming ad business. 💰
Personalized ads have been found to have a higher click-through rate than other types of ads. In fact, a 2018 study from Epsilon showed 80% of shoppers are more likely to buy from a brand that offers personalized experiences. And in exchange for better user experience, 90% of customers are willing to share their personal behavioral data with companies, according to SmarterHQ.
But if provided with several offers from various pay-for-data apps, will they still choose Amazon and do it for $2 per month? You're probably thinking it's better than nothing. Afterall, many people are already trading their data for free apps like Google Search, Facebook, or Gmail, except that they're not getting paid for it.
How Ad Verification Works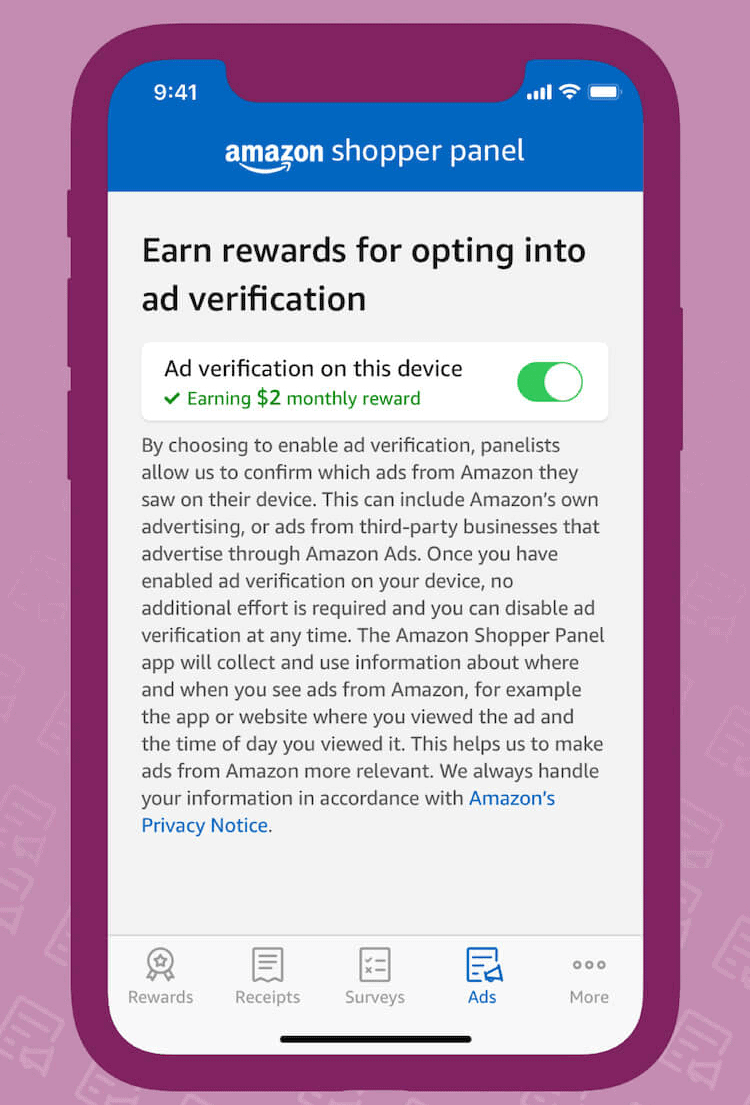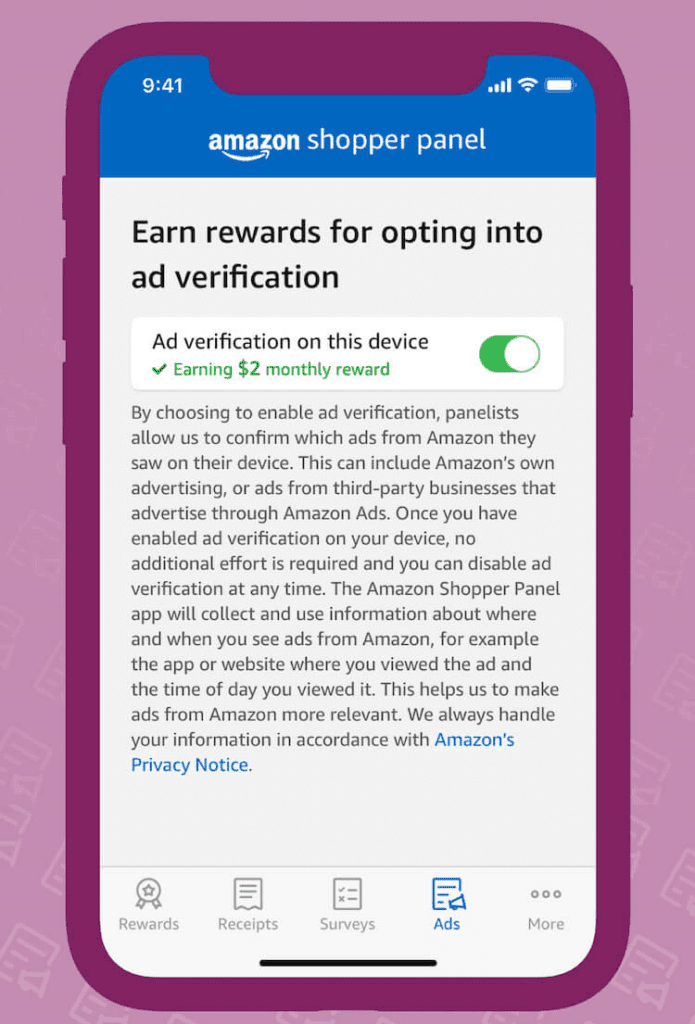 Some members of the Amazon Shopper Panel have been invited to opt into Amazon's Ad Verification program, which if enabled on their phones, will allow the tech company to monitor:
What ads users saw
Where they saw them
And the time of day the ads were viewed
The program tracks Amazon's own ads and ads from third-party businesses that advertise through the company's ad platform.
On the one hand, Ad Verification may be able to provide sellers with a vast trove of data about their customers' shopping patterns, allowing them to target buyers at the exact moment they're most likely to buy.
On the other hand, not only will this program help boost Amazon's ad revenue, but the company could also use its access to people's phones to identify and develop trending products for its own private label division – products which could compete with sellers' own offerings.
Related: Amazon Reduces Their Private Label Catalog Amid Mounting Regulatory Pressure
Implications of Selling Your Data to Amazon
While it's good that participants will get something in return, some industry experts can't help but feel skeptical about Amazon's ad data collection program, given the company's penchant for questionable data mining tactics. 🤔
Some think that $2/month is too small in comparison to other pay-for-data apps that offer up to $50 per year, while others have data privacy concerns.
In a comment to Retail Wire, Ryan Mathews, Founder and CEO of Black Monk Consulting, said:
"Amazon telling consumers their ad data is worth something is a good move. Telling them it's only worth $2 a month is an insult to their intelligence. Maybe $24 a year is a fair price for privacy in some people's heads – it clearly is in Amazon's – but I think the lack of participation and potential consumer and regulatory feedback will cost Amazon more than it will gain."
When asked to comment on privacy concerns, an Amazon representative pointed Business Insider to Amazon Shopper Panel's FAQ page and the retail site's privacy notice, noting that participants can quit the program at any time.
Another concern raised by some experts is that the program may also suffer from some degree of self-selection bias (people select themselves to be included in a program, survey, or research, resulting in biased sample data). ⚠️ Therefore, when only those who like trading their data for a fee choose to opt in, the sample may leave out other demographics that could be just as, if not more, important or relevant to Amazon and third-party sellers, i.e., the big spenders.
For shoppers interested in joining Ad Verification, it would be best to consider the value of the data you're trading versus what you're getting in return and whether or not you're the right demographic for the program.
For sellers, additional first-party data from Ad Verification may help them refine their ad strategies, especially at a time when ads are increasingly getting more expensive – might as well get your money's worth with high-performing personalized ads – not to mention more restrictive.
However, the program is still in its early stages so its impact on Amazon Ads remains to be seen. Amazon may also have to ease people's biggest concern first – how it handles customer data – in order to attract more participants to the program and reduce scrutiny from antitrust watchdogs. 👀
Related: Amazon Agrees to Final Deal to Close EU Antitrust Probes
Try For Free
1,000+ Customers. Free Data Migration. 1-on-1 Onboarding.
Need more information?
Send Message: We typically reply within 2 hours during office hours.
Schedule Demo: Dive deeper into the nuances of our software with Chelsea.
Join Live Upcoming Webinar: New to Amazon inventory management? Learn three inventory techniques you can implement right away.