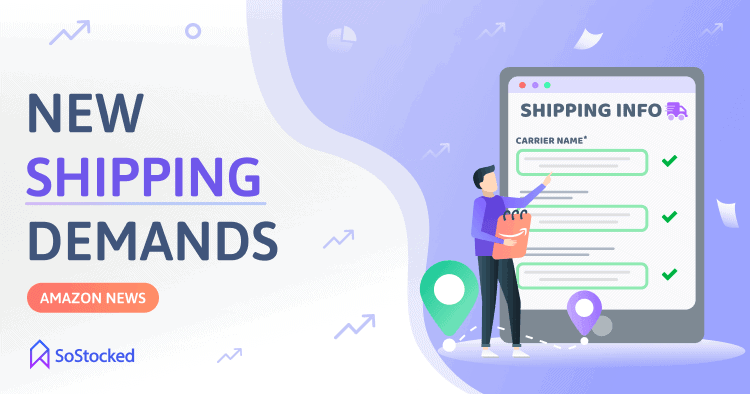 New Shipping Data Requirements
The last thing I want to talk about is shipping. There is a new requirement that when you ship seller-fulfilled inventory that you now have to provide the carrier name. For instance, UPS, FedEx, USPS, or any other provider that you're using for shipping out your seller-fulfilled inventory. Amazon will also soon be validating your tracking details.
When you're fulfilling an order, Amazon will look at the tracking information and make sure it's valid and will show a warning if it gets an invalid tracking detail.
There has previously been a loophole allowing you to put in tracking information that was not valid. Sellers might have done this if they weren't getting their orders out within the timeframe Amazon requires. If you put some sort of tracking information in, you could trick Amazon into thinking you were sending orders faster than you were, which would allow you to avoid the bad marks you might get from Amazon for slow delivery. That loophole seems to now be being closed with this new requirement.
Amazon, more times than not, eventually closes the loopholes. We want to take advantage of the good loopholes when we can, but a loophole like this is dangerous territory as it also affects the end buyer.
Try For Free
1,000+ Customers. Free Data Migration. 1-on-1 Onboarding.
Need more information?
Send Message: We typically reply within 2 hours during office hours.
Schedule Demo: Dive deeper into the nuances of our software with Chelsea.
Join Live Upcoming Webinar: New to Amazon inventory management? Learn three inventory techniques you can implement right away.