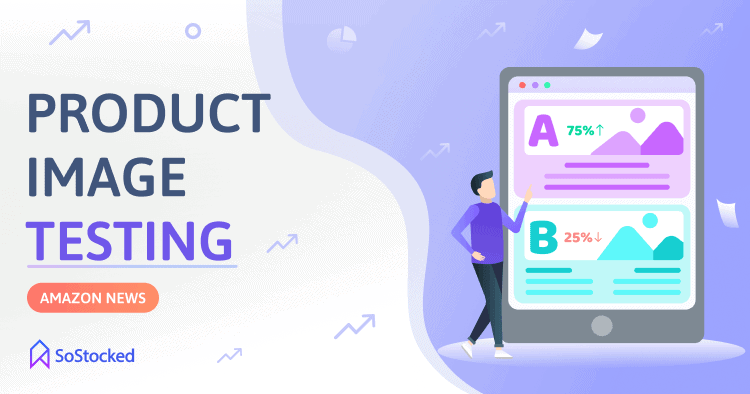 A/B Testing Product Images Available
The next thing I want to bring up is the new A/B testing tool within Amazon. Under the Manage Experiments section in the New Brands tab in Seller Central, you can do split testing or A/B testing of certain elements of your listings. You can test titles, product images, and A+ content to discover what changes will earn you more conversion and sales.
For sellers who have done this testing in the past, it has been crucial to test over one full week for accurate results because sales on a Tuesday can't compare very well to sales on a Sunday, for example. Typically you'll have higher sales one day of the week than another.
For this new tool, however, that could be a thing of the past. Amazon has built their A/B tester by sending traffic to both tests equally within the same timeframe. What it is doing is sending 50% of the traffic to one side of the test and 50% to the other side, Amazon can then internally see what gets more conversion and better results.
This way you can take a Tuesday and split the sales on a Tuesday, around the same time. Given this, you could potentially do split tests a lot more quickly because you're splitting that traffic equally on the day of the same week and time of day so that you have more accuracy in regards to comparisons and you don't have to do such long split tests to get accurate data. That's pretty cool!
In running successful split tests, start by changing just one thing. If you change a whole bunch of things at once, you won't be able to tell what actually contributed to the increase or decrease that you get. For example, if you change the title and change the images at the same time, you won't know which one produced the impact.
Always change one thing before moving on, decide which one is the winner, and stick with it. Then move on to testing something else, and in this way, streamline your process as you identify which elements are going to be most successful for your brand.
Try For Free
1,000+ Customers. Free Data Migration. 1-on-1 Onboarding.
Need more information?
Send Message: We typically reply within 2 hours during office hours.
Schedule Demo: Dive deeper into the nuances of our software with Chelsea.
Join Live Upcoming Webinar: New to Amazon inventory management? Learn three inventory techniques you can implement right away.