New Security Issues Leave Many Sellers Vulnerable to Cyberattacks
An urgent security alert issued by Rafelson Law Firm and SellerBasics.com on October 13th highlights a noticeable increase in unauthorized account access incidents.
Rafelson recently noticed a significant uptick in account hacking cases hitting his desk and decided to dig in. His team uncovered some new methods hackers are using on sellers who are inadvertently exposing themselves to risk.
Based on the law firm's investigative efforts, the primary tactics that hackers are currently utilizing include: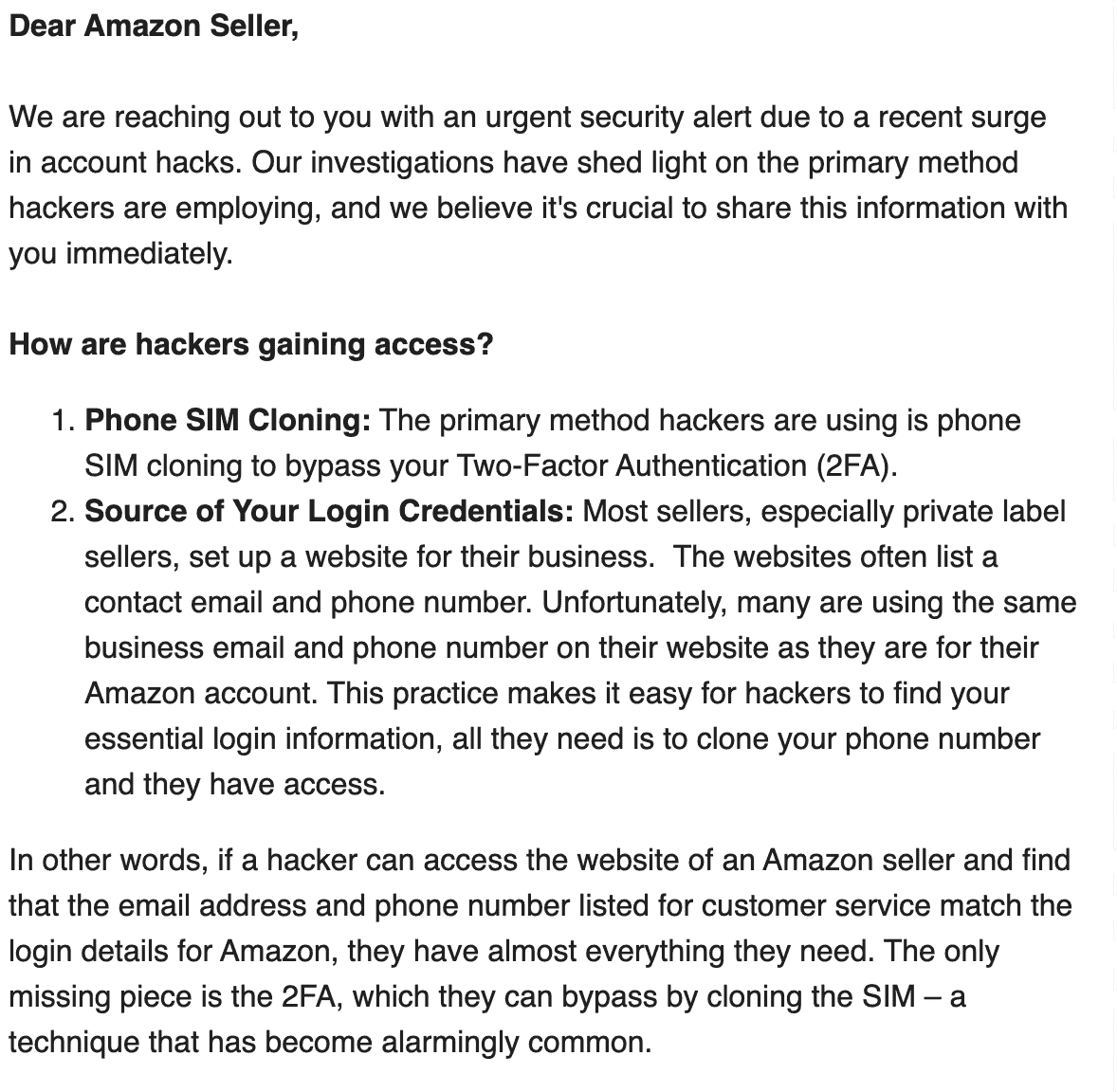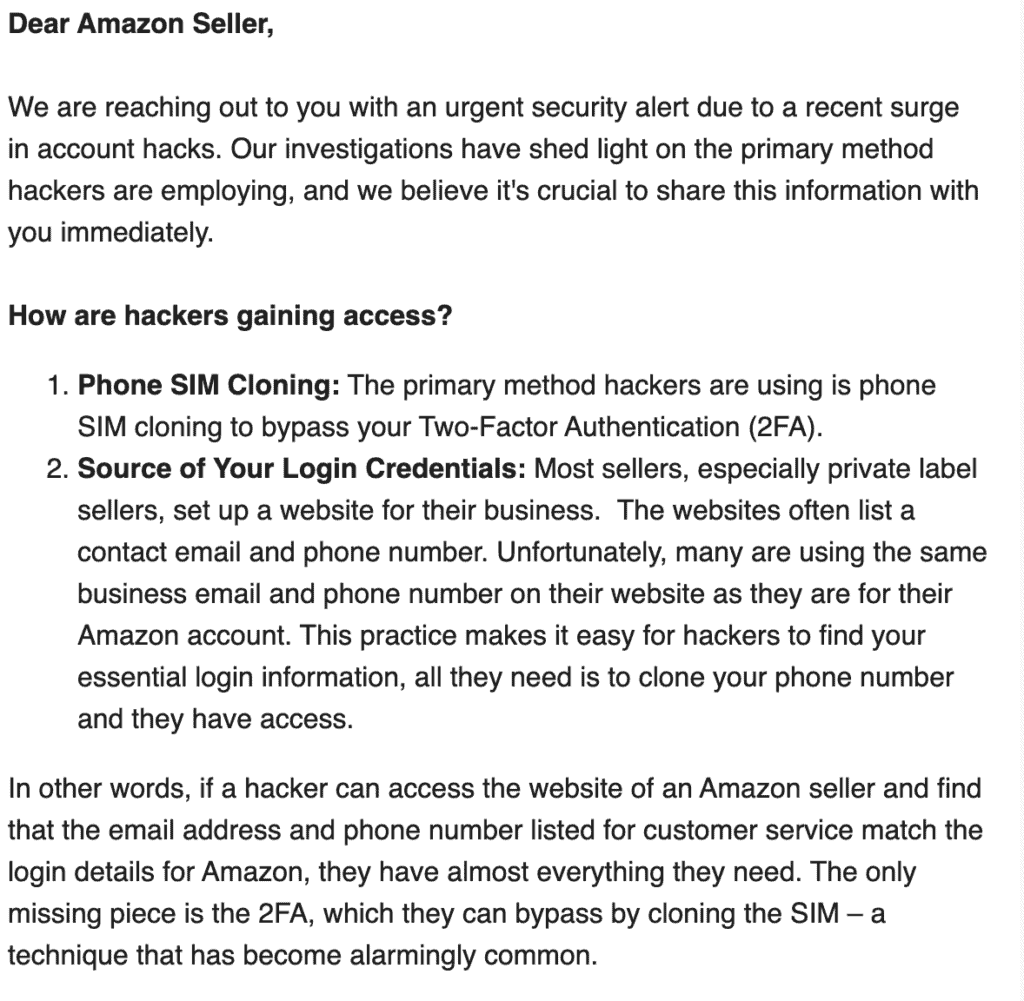 To take preventive measures as we approach the crucial holiday sales season, follow the below recommendations.

Review your Amazon account information. It's imperative to ensure that your Amazon seller account's email and phone number remain confidential, and they are not disclosed anywhere, particularly on your business page.
Change your password(s). If you feel your account might be at risk or compromised, update your passwords and keep the new ones in a secure location. You might also consider using an authenticator app for added security.
Take note of your Seller ID or Merchant ID. Keep a copy of your Merchant ID, aka Seller ID, a unique number that distinguishes your online store and the array of products you offer within the Amazon marketplace. That way, in the event of a hacking incident and you're locked out of your account, Amazon can use your ID to help you regain access to your account.
What happens if you get hacked?
If your Amazon seller account has fallen victim to hacking, it's crucial to recognize that the journey to recovery will be time-intensive.
In the event of Amazon identifying potentially fraudulent actions or suspecting unauthorized access to your account, they reserve the right to promptly suspend your account without prior notification. Even if a bad actor has stolen your earnings, it remains your responsibility to initiate the essential steps to fix the issue and file an appeal against Amazon's account suspension.
At this point, your primary focus should shift away from recovering stolen online sales proceeds and instead concentrate on the pivotal task of regaining control over your business. Consider contacting a lawyer who can evaluate your case and provide expert guidance on the best course of action.
Related: Bad Actors Book Multiple Inbound Amazon Delivery Dates to Create Artificial Scarcity
Try For Free
1,000+ Customers. Free Data Migration. 1-on-1 Onboarding.
Need more information?
Send Message: We typically reply within 2 hours during office hours.
Schedule Demo: Dive deeper into the nuances of our software with Chelsea.
Join Live Upcoming Webinar: New to Amazon inventory management? Learn three inventory techniques you can implement right away.