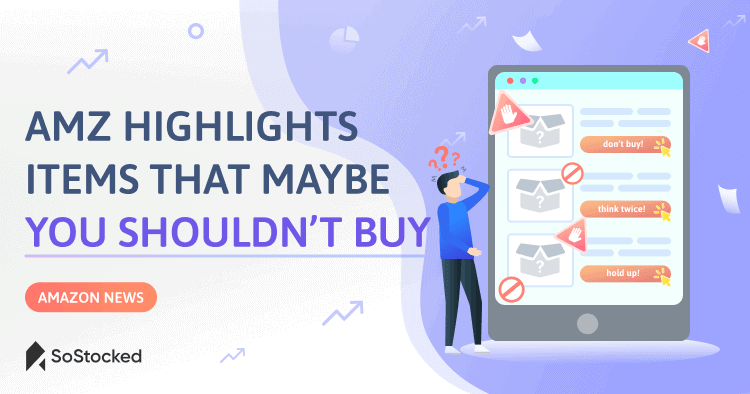 Amazon Highlights 'Frequently Returned' Products You Should Think Twice Before Buying
Amazon has released a new badge that highlights frequently returned items in its marketplace.
It appears right below the bullet point section of the product detail page and encourages potential buyers to read more about the featured item before purchasing. This feature has not been rolled out across the platform and seems to be in beta as some items that other publications previously reported to be showing this badge, no longer are.
The badge also doesn't explicitly tell why a particular listing has been flagged, so that's for customers to find out.

Checking out reviews, for instance, may provide valuable insights into the product's quality, thereby allowing people to make a more informed buying decision. Likely, this could help minimize customer dissatisfaction, unnecessary returns, and waste.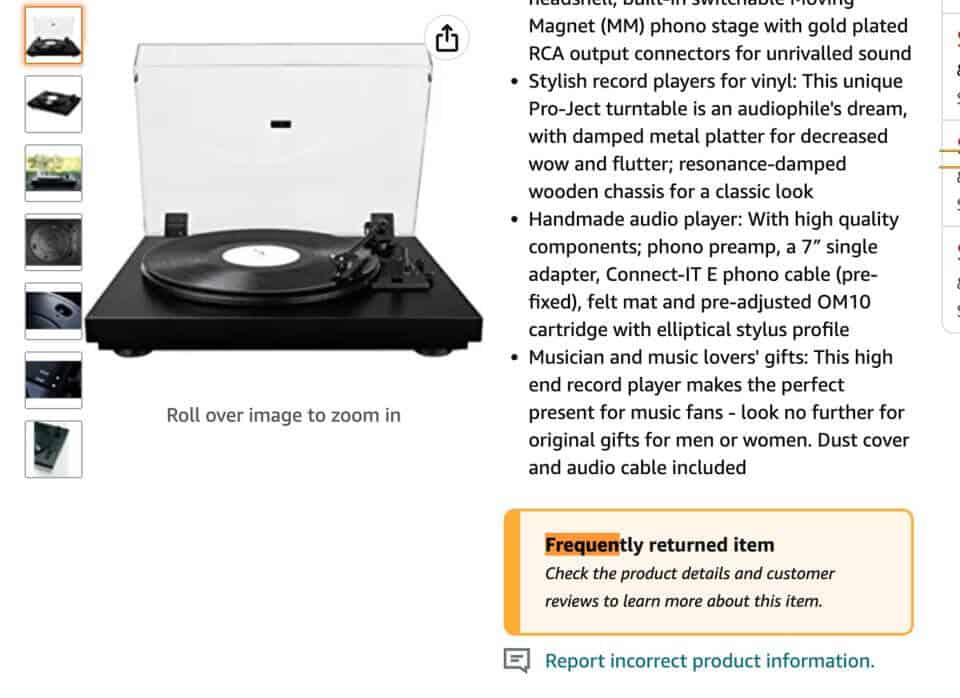 As useful as it sounds, some sellers in the comment section of The Verge's post don't see how the new badge will help solve other pressing problems, such as fake reviews, return scams, and listing thefts (hijackers).

Perhaps, the biggest disaster in this new development: this new badge may also pave the way for a whole new problem for sellers. ⚠️ Similar to fake reviews, this feature may lead to a wave of fake returns campaigns led by black hat sellers attempting to flag products with frequent returns badges.
If Amazon really wanted to help customers make smarter decisions, their search algorithm should account for listings with frequent returns and move them down the rankings to make them less easily searchable.

Measures should also continue to be developed by Amazon to better safeguard against fake reviews, hijackings, and return scams.
Instead, honest customers are burdened with more responsibility, requiring them to painstakingly sift through hundreds of reviews on and off Amazon just to avoid disappointing themselves with bad orders because they couldn't tell genuine and fake ratings or listings apart.
For sellers, they may have to update their product pages with more accurate information. They may also have to trademark their original products and regularly check their listings for signs of hijacking to avoid counterfeit issues that could then lead to frequent returns.
If selling premium items, it would be wise to establish new or improve existing oversight mechanisms like offering signature confirmation to minimize return scams.
If using Fulfilled by Merchant (FBM), investing in high-quality packaging materials and boxing up orders properly would be crucial to ensure they arrive in good condition.
Even with the "frequently returned item" feature, protecting your brand and keeping your customers happy will still require a lot of work. It's a band-aid solution that may stop the bleeding, but it won't solve some of these underlying problems.
But, to get to the heart of why this is likely happening, with less returns, Amazon will be able to cut return costs by helping customers to avoid purchasing sub par products.
Related: Amazon Braces for Slowing eCommerce Growth in 2023
In an email to The Information, Amazon spokesperson Betsy Harden said they're applying the same methodology they use to calculate return rates to identify which listings to flag and whether they're sold by a third-party seller or an Amazon brand.

Makes you wonder, then, whether this returns badge will be dedicated to third-party sellers only or if sold by Amazon products will take the same heat.
The badge is currently seen on some select products sold in the US, but expect a broader rollout in the coming months.
Related: Claim Reimbursement for Losses Caused by Amazon CSBA Reps, Amazon Overhauls its A-to-Z Guarantee Policies to Streamline Damages Claims, Updates to AMZ Return and Refund Policy
Try For Free
1,000+ Customers. Free Data Migration. 1-on-1 Onboarding.
Need more information?
Send Message: We typically reply within 2 hours during office hours.
Schedule Demo: Dive deeper into the nuances of our software with Chelsea.
Join Live Upcoming Webinar: New to Amazon inventory management? Learn three inventory techniques you can implement right away.